Description
Shark Data Cable E40 Fast Cable
Introducing the Shark Data Cable E40 Fast Cable, the ultimate solution for lightning-fast data transfer and charging needs. With its cutting-edge technology and superior construction, this cable is built to last and is designed to provide unrivaled performance. The Shark Data Cable E40 Fast Cable is made with premium quality materials that ensure durability, flexibility, and long-lasting use. It features a tangle-free design that allows for easy handling and storage, as well as a sleek and stylish appearance that complements any device. This fast cable data transfer technology allows for ultra-fast data transfer speeds of up to 480Mbps and a 2.4A charging current for lightning-fast charging of your devices.
Free Shipping Is Available To All Governorates Of The Arab Republic Of Egyp
What Are The Countries You Ship To
Egypt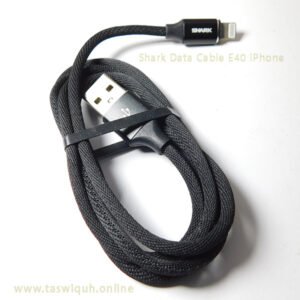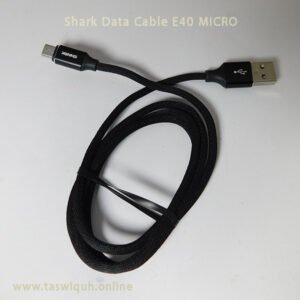 Color: White / Black
Compatible With: Mobile Phones
Brand : SHARK
Type : MICRO / iPhone / TYPE-C
This cable is compatible with a wide range of devices, including smartphones, tablets, laptops, and more. It features a USB-A connector on one end and a micro-USB connector on the other, making it easy to connect to a variety of devices. In summary, the Shark Data Cable E40 Fast Cable is a must-have tool for anyone who values speed, durability, and convenience. With its superior design and lightning-fast performance, this cable is the perfect addition to any tech-savvy individual's collection.