Description
X-Score Charging Cable Micro
The X-Score Charging Cable Micro is the ultimate solution for fast and efficient charging of your mobile devices. With its superior quality and advanced technology, this cable is designed to deliver lightning-fast charging speeds and provide you with a seamless charging experience. Featuring a micro USB connector, this cable is compatible with a wide range of mobile devices, including smartphones, tablets, and other portable gadgets. It is equipped with a high-quality copper wire core that ensures stable and fast charging, making it an ideal choice for those who are always on the go. The X-Score Charging Cable Micro is built to last, with its robust construction and tangle-free design.
Free Shipping Is Available To All Governorates Of The Arab Republic Of Egypt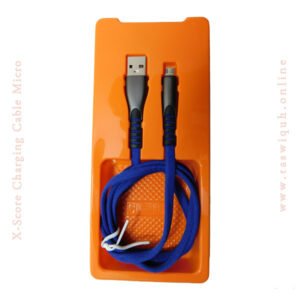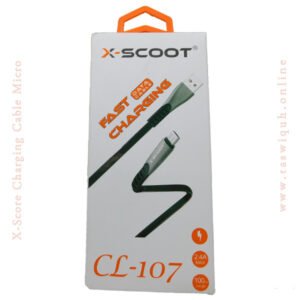 It is made of high-quality materials that are resistant to wear and tear, ensuring that your cable will last a long time. This cable is also designed with safety in mind. It has multiple layers of protection that prevent overcharging, overheating, and short circuits, ensuring the safety of your devices and giving you peace of mind. In summary, the X-Score Charging Cable Micro is the perfect accessory for anyone who values fast and reliable charging. It is durable, safe, and efficient, making it a must-have for anyone who wants to stay connected and productive on the go.